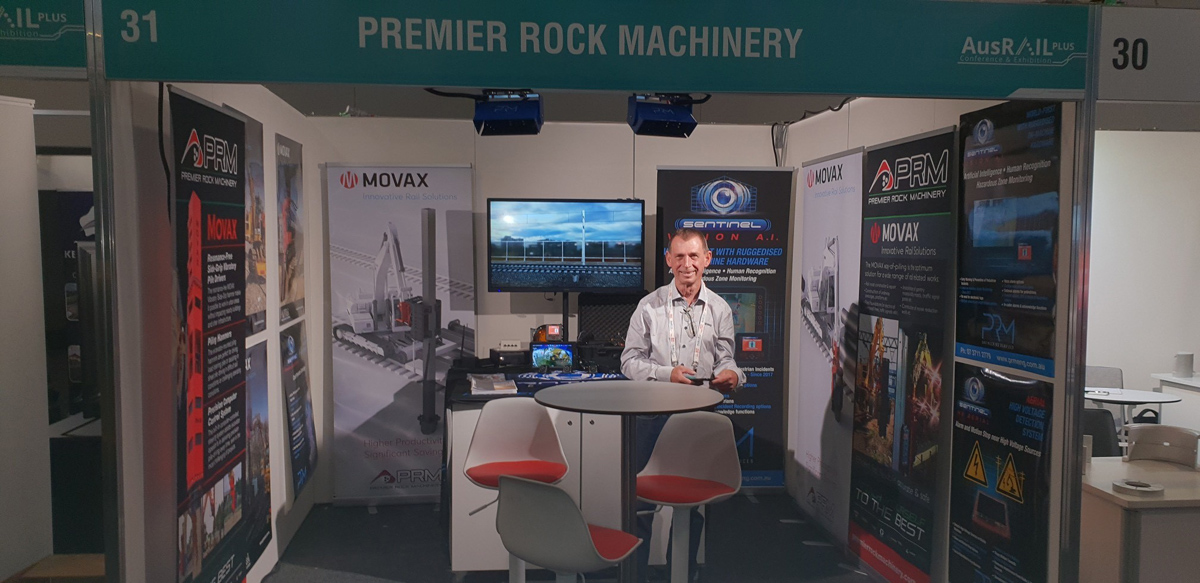 PRM are showcasing MOVAX total solutions for rail applications at the AusRail Exhibition in Sydney during 3-5 December. Supporting the PRM team will be Mr. Lasse Mannola, Managing Director of Movax Finland.
The event is also the official launch of PRM Engineering Sentinel Vision A.I. 
Sentinel Vision A.I. is a world-first ruggedised on-machine hardware featuring artificial intelligence, human recognition and hazardous zone monitoring.