QMW Industries partner with PRM Engineering Services to help bring their multi-function Tyre Handler into the future
Focus on modern vehicle control systems
QMW Industries continuous Improvement philosophy lead them to partner with PRM Engineering Services to help bring their multi-function Tyre Handler into the future. The system in question originally provided safe handling operation by severely limiting the machines hydraulic capabilities controlled by a simple push button and indication relay box requiring four laboured build days per machine to get the tyre handler control system operational.
As the machine provided the end user multi-tool operation including the use of man basket and buckets, the previous system limited the machine to only functioning as a tyre handler, It could not provide the end user the versatility to operate a single machine in different applications.
Cutting complexity, adding agility
With PRM and QMW combined 52 years' experience, knowledge and risk assessments have created a logic controller that encompasses the tyre handlers' core adding safety, versatility and maximises operational efficiency displayed to the operator with an in-cabin display.
Through clever engineering the Q~Multi-Logic system has multiple modes for a variety of applications;
Tyre Handling modes – compliant with AS1418.8 pick and carry crane
MEWP/UWP modes – AS1418.10 conditional certification for underground application
Tramming modes for each tool function mode
Tool Carrier modes – for use with forks, material handling arm and buckets.
The system also has a variety of other typical mine spec requirements. Due to the varied scope for fatal risk protocols and site specifications on each mine, PRM and QMW have integrated as much as possible into the one system. This is much more cost effective than having multiple add-ins as it reduces labour and gives the owner of the equipment the ability to change the way the machine is set up with a password protected touch of the button. From horn blast on ignition, to door interlocks, MDG15 compliance is a breeze and more cost-effective than ever with this kit.
Path to the future
The QMW 4 function Underground Tyre Handler has been used by underground miners for over 15 years and now provides mine spec safety and versatility for the end-user. The PRM control system provides QMW adaptability for their range of 12 tyre handler designs for a variety of machine sizes and applications.
PRM Engineering was well suited to this project due to their extensive experience in machine control systems, safety system design and hydraulic control systems.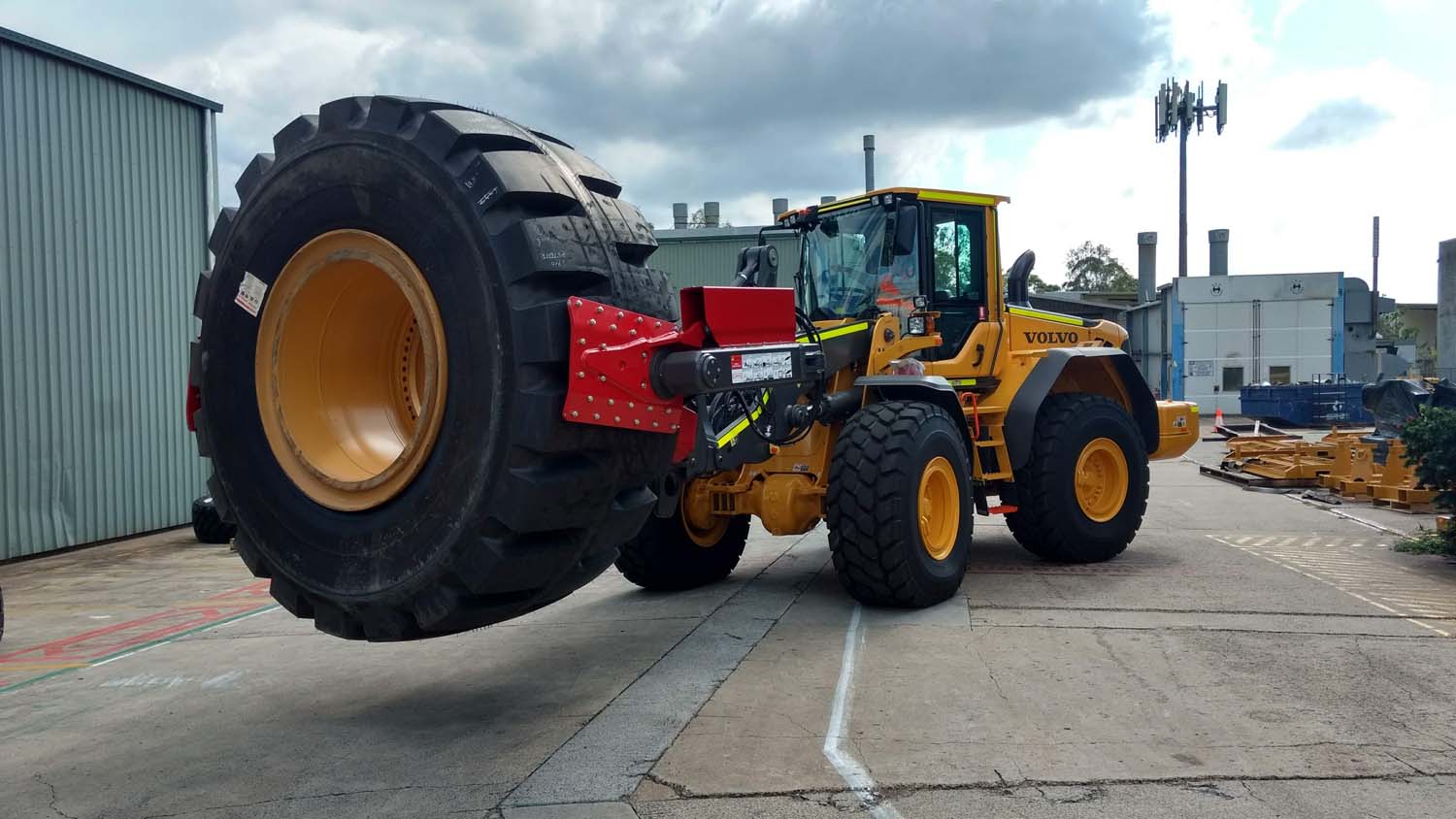 QMW was established in 1984 as a family owned business specialising in certified pipe welding.  Since then, the company has built its reputation on setting the standard when it comes to safety solutions in the gas, construction, mining, transport, earthmoving and forestry sectors.
Founder and managing director Jeff Samuels' ambition was to build a business which set the industry standard for quality and service, a reputation that still holds true today. As a result, QMW is able to guarantee that the products the company delivers meet the rigorous safety demands of current and future market and legislative requirements, along with all staff being trained to a high level to meet Local and ISO Standards.
The services QMW offer include, ROPS and non ROPS cabin design and testing at their state-of the-art NATA certified testing facility, certified repairs, crane repairs, bulk manufacturing services for OEM's, structural fabrication, site work, earthmoving equipment repairs and maintenance and high quality engineering services.